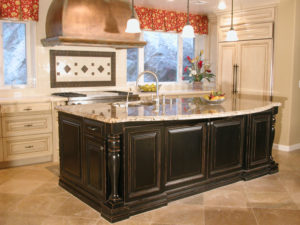 Tiling Features:
Licensed and insured services
Highly trained and certified technicians
Various tile design possibilities for ever taste and budget
Doesn't absorb odors, bacteria and withstands spills
Reliable service that you can trust
Professional Tiling | Savannah, GA
Pro Renovations is a remodeling company located in Savannah, GA. We are a company specialized in trades such as carpentry, masonry, concrete work, block work, plumbing, electrical, H/VAC, insulation and drywall, as well as painting. We are licensed and insured to utilize these skills for your benefit and for the benefit of your home.
Reasons People Might Want To Remodel With Tile
Whilst there is a need for tiling Savannah GA, here are a few reasons as to why people might want to select tile for their kitchens or their bathrooms:
Tiles can withstand heavy foot traffic
Tiles can withstand spills
Tiles don't absorb odors
Tiles don't absorb bacteria
Tile sizes can be mixed for style
Tiles can be arranged in a plethora of patterns
Different Types of Tile
Tile is a versatile and durable material, but there are a few things to consider whilst selecting which type of tile is appropriate for whichever room is undergoing tiling Savannah GA renovations. Here are the three primary types of tile:
Ceramic Tile – The first type of tile is ceramic tile. It is made of clay. This particular type of tile is easiest to install, but it isn't as high quality as porcelain or stone tile. This tile is stylish and simple, but it is more prone to damage than the other two primary types of tile.
Porcelain Tile – The second type of tile is porcelain tile. It is made of sands and minerals. It is more dense than ceramic tile is, therefore it isn't as easily damageable. It's also water resistant. However, it is more difficult to install than ceramic tile would be, so here's where our expert technicians are more than happy to help.
Stone Tile – The third type of tile is stone tile. It is a beautiful and durable type of tile, but it does require sealing and it is usually the most tedious to install.
Different Uses For Tile
Tile isn't only used for tiling Savannah GA floors, it can also be used in creative and fun ways during the remodeling and decorating processes. You can tile walls; you can tile tables; you can tile parts of the floor to give the tiled portion a rug-effect; you can tile mantelpieces on fireplaces; you can tile benches; you can tile shelves and headboards and patios. There are many interesting and unique things to tile. You don't just have to save the tile for the kitchen and bathroom floors!
The Tiling Process
The tiling process requires a lot of time, effort, and training, so that's why Pro Renovations would be happy to do it for you, but in case you wondered, here is what tiling entails: first, we measure the area to calculate how many tiles and how much adhesive will be needed. Next all the tiles need to be cut to the correct size and shape. Afterwards, the tiles must be placed in the designated areas to make sure all calculations and cuttings have been done correctly. The surface must be repaired if there are any damages to it. In order to smooth the surface, an adhesive is used and will also fix the tiles in place. When the adhesive has partly dried, lay the tiles onto the adhesive so that they are set in place. Use plastic crosses to ensure that all the tiles are equidistance apart and to prevent them from moving. Once the adhesive is completely dry, use a grout to fill in the spaces between the tiles. Wash the tiles to make sure that no adhesive or grout has left any marks, and leave the grout to dry.